Kalarambh and Bharat Haat are brand names of Bharat Haat Handicraft. Bharat Haat Handicraft is established in 1965 in Vadodara, a city of Gujarat, the Western part of India. After years of hard work and contribution as a customer-centric business model, Bharat Haat has started its online presence in 2015 and embraced the traditional values of a perfect e-shop for the needs of all devotees.
We have a range of various products that worship and decorate your homes with ease in the festive season with exceptional corporate gifts, return gifts, gifts for every occasion like marriage, and engagement. Also check our festival products for Diwali, Navaratri, Holi, Ganesh Chaturthi, Shravan month, Shivratri, Janmashtami, and many more. Not just this, we also have perfect brass pooja/puja samagri along with that you will find Hindu divinities whether it's Maa Laxmi, Ganesh, Maa Durga, Krishna, Sai Baba, Hanuman, Kartikeya, Sai baba, Jesus, or Lord Shiva, many leaders' statues like Gandhiji, Sardar Patel's Statue of Unity (SOU), Vivekanand, Ambedkar, Gautam Buddha and many more.
If you often miss out on pooja necessity then our pooja boxes are something you should try. It has all the necessary items for every pooja or event. Kalarambh offers beautiful pooja decor items ranging from Hanging Bells to Singhasana. We have a diverse range of handicraft, table décor, and home office wall décor products that are made of not only brass but acrylic, wood, resin.
If you are running out of time, you can also find some useful Home and Kitchen items. Our store has diverse decorative such as animal figures, brass spice boxes, diyas / divas, etc. at diverse ranges. We have a diverse range of home office wall décor arts and crafts, tabletop décor, and many other art effects.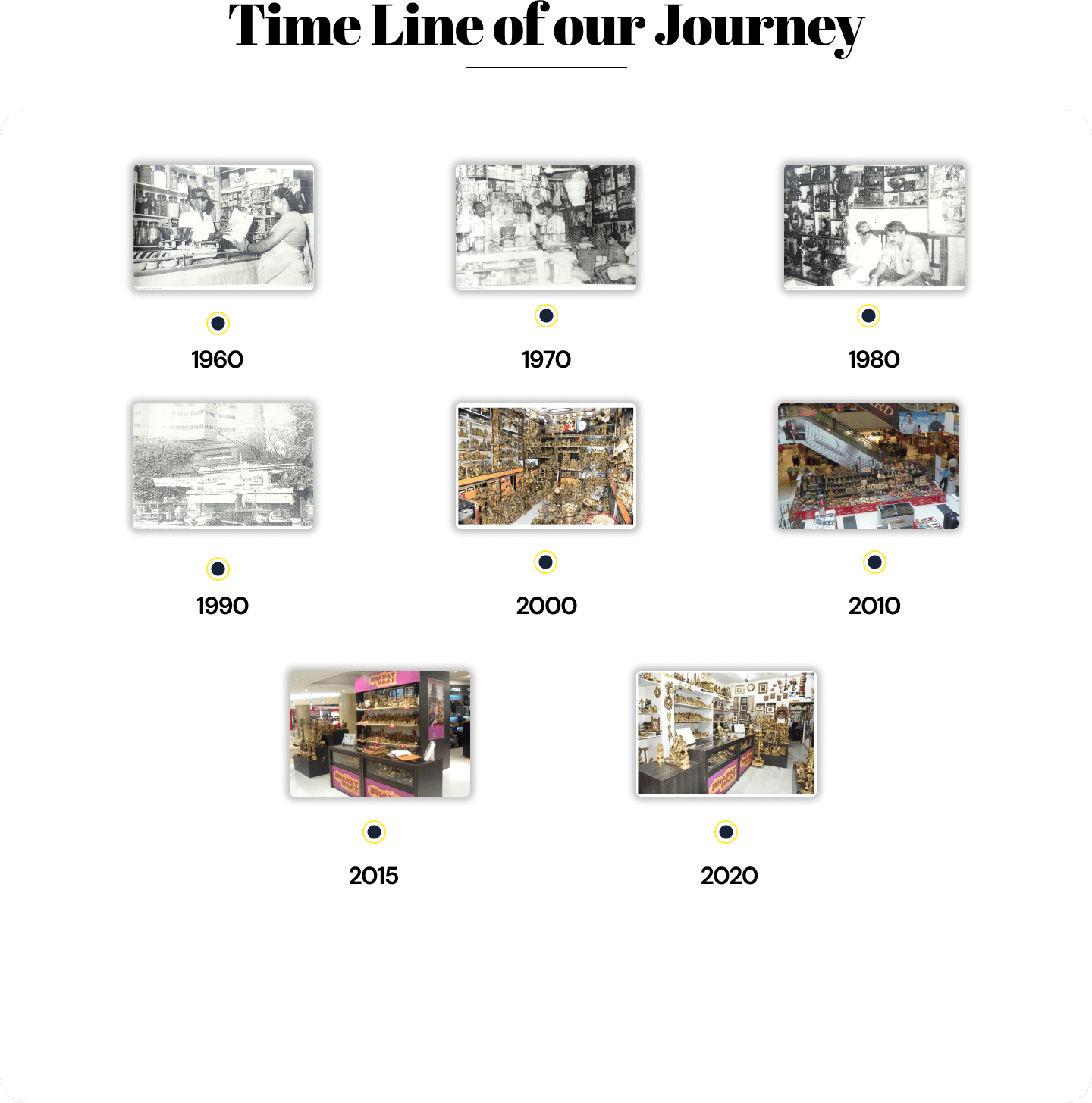 Our Achievements